Meet Your Team
Senior Management Team
At Eisert Wealth Management, you are someone special and we want it to show in your investment success. We have assembed our team very carefully, each having skills in their respective fields that will serve as your guides. Our staff includes the investment and relationship people that will be your main contacts, plus a group of behind the scenes technical and research professionals. Your team includes the specialized staff of our Broker Dealer, Peak Brokerage Services. We also make use of specialists in the insurance, tax, and legal professions. All team members are chosen for their experience in areas needed by our clients and for their enthusiastic support.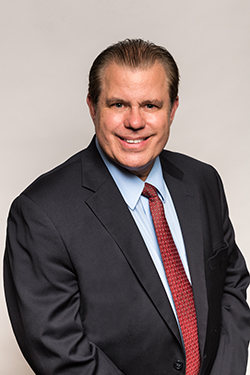 Terry A. Eisert
Financial Advisor
Terry owns and operates the offices of Eisert Wealth Management. He has been serving the Tri-State area for over thirty years. Terry sees his role as helping people make the most of their financial assets. It is rewarding work for Terry, as he enjoys guiding his clients and implementing strategies to help them meet their financial goals. Or, as he likes to say, "If you have a dream, I have a plan!"
Terry grew up on a large farm in Milan, Indiana and came to Cincinnati to study at Xavier University. He graduated with honors earning his Bachelor of Science degree in Business Administration. Next, Terry went to New York City to study on Wall Street. His hard work paid off and he entered the securities industry in 1980.
Over the years, Terry worked for several large investment firms including E.F. Hutton, Oppenheimer and Legg Mason. Terry always aspired, though, to own his own independent financial firm. He felt that he could best serve his clients without the corporate demands that are often placed upon financial advisors by large firms and banks.
In the past three decades, Terry has seen extraordinary events in the stock market. He has learned the art of investing from some of this country's great investors. Terry feels like his experience, patience, calm demeanor and willingness to go the extra mile make him a great advisor.
Terry is a Registered Representative (RR) and an Investment Advisor Representative (IAR). His advice and commentaries have been featured in the Cincinnati Enquirer, WLW and WVXU radio stations. Terry served in the United States Army Finance Corps and was stationed in Germany during the Vietnam era. Terry has served on the boards of several non-profit organizations.
When he is not working or studying the financial markets, Terry enjoys spending time with his wife, Ann and their beloved Scottish terrier, Fletcher. Terry is an avid history buff. His favorite activities include period restoration of their hundred year old English Tudor home and evening drives in their 1953 MG TD.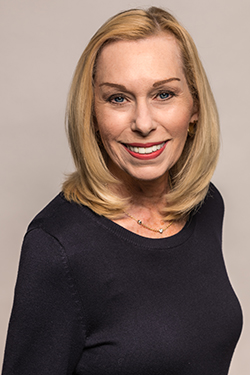 Andrea "Ann" Eisert
Relationship Manager
Ann has been associated with Eisert Wealth Management since 2010. Ann shifted to a full-time role in 2017. She is a compliance approved associate by, our Broker Dealer, Peak Brokerage Services. As Relationship Manager, she eagerly brings her many skills and helps provide solutions to everyday business operations, client relationships and client needs. Ann developed her skills working in the jewelry industry as a designer and diamond consultant. She achieved many titles and accolades during her long career.
Ann has created lifelong relationships with countless clients who have enjoyed her enthusiasm, creativity, and hard work. Now, Ann brings her desire to help people and her attention to detail to the clients of Eisert Wealth Management. She is enthusiast and welcomes any challenge. So, expect a warm and friendly welcome, next time, as you enter our doors.
Ann grew up in Northern Kentucky and relocated to Cincinnati in 2009. Ann began her professional life as the general manager of a fast paced design build firm. There, she learned how to meet the needs of numerous large commercial clients and individuals alike. She has a keen perception of how to quickly identify and execute client related needs. Ann displays her competency and reliability in confronting any challenge given to her.
Her position of Relationship Manager here at Eisert Wealth Management will enable our firm to facilitate a broader range of services and maintain stronger client and partner firm relationships. Ann's work is to build trust and provide solutions to the daily operations of our busy office. She will strive to provide the ideal client experience.
Ann loves family, travel, and British cars. She also enjoys vintage homes, architecture, and visiting Historical landmark sites and Presidential homes. She has a true love for animals, especially her beloved Scottish Terrier Fletcher.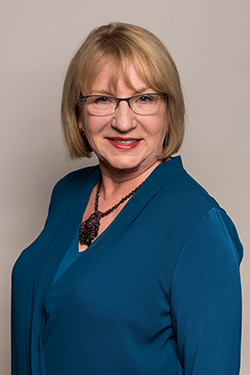 Carolyn Dickerson
Marketing and Technology Manager
Carolyn's extensive marketing and technical experience is the result of working in several different industries over the past 20 years. She joined Eisert Wealth Management in 2017 and is a compliance approved associate with, our Broker Dealer, Peak Brokerage Services. Because of her broad skill set, she is involved in many roles and projects around our office. Her primary duties are managing our communication database and keeping our technology up to date. She also plays a key role in coordinating events, seminars and educational programs. Carolyn is a business professional and she brings out the best in the Eisert Wealth Management staff and greatly enhances your client experience.
She has a Master of Business Administration degree from Thomas More College in Crestview Hills, Kentucky. She serves on the Board of Directors for the Cincinnati Chapter of the American Marketing Association as VP of Community Engagement.
Carolyn is truly a Tri-State native, born in Indiana and residing in Northern Kentucky. She is an active volunteer in both Cincinnati and Northern Kentucky. She is a small group leader for a Ladies Bible Study Group and volunteers at many other local charities. She values spending time with her two children and three grandchildren as well as other family members and friends- both old and new.
Click Here to arrange a complimentary meeting or call 513-871-0600
---